Communication becomes a life-saving function during earthquakes and other natural disasters. The communication between control center and field teams is critical when there's a race against time.
Studies show that during and after the Marmara Earthquake in 1999, communication capabilities became limited or non-existent, telephone exchanges and wired lines were disabled, and cellular networks couldn't meet the need for emergency communications.
Thus, we have made investments under ISMEP to establish a common communication channel for the first responders institutions to use during disasters.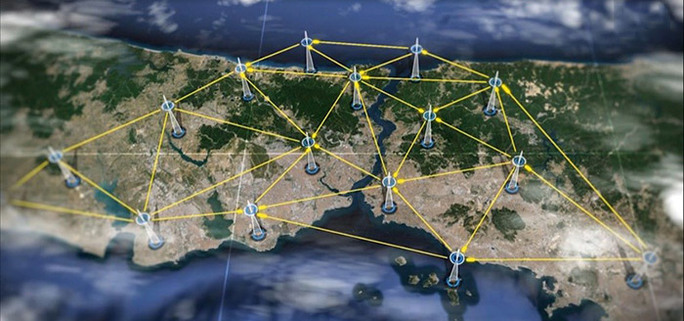 We built the required infrastructure to establish a continuous communication in case of an emergency between relevant organizations, starting with İstanbul's Disaster and Emergency Management Authority (AFAD). With İstanbul AFAD, we provided a digital connection between all public institutions and organizations. By this means, a communication network has been built as if there's a direct line over TURKSAT satellite.
We have improved the analog wide area radio system, and with investments on IP-based communication keys, we ensured that public institutions can contact each other on a common channel even when using different communication systems. We built the wide area radio system DMR (Digital Mobile Radio) in İstanbul, which is a completely digital system. This system is also the first and only wide area communications system with a city-wide usage.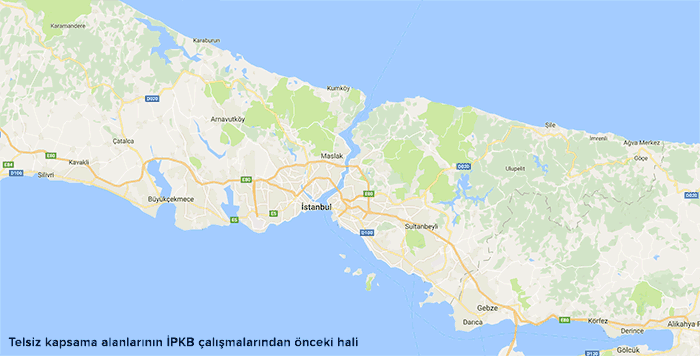 Extented Coverage Area After ISMEP Investment
HF/SSB radios providing public institutions communicate to each other without the need for any telecommunications infrastructure are acquired under ISMEP. In this way, command control centers and related institutions can establish a common communication even if the satellite phone is damaged during a disaster.
All related institutions integrated to the system can now monitor the area by using camera systems in case of an emergency and disaster thanks to our investments on fiber-optic systems. Before that, only one unit had the ability to monitor the camera systems. Along with all these efforts, we supplied a 4×4 mobile communication vehicle which is able to move in difficult road conditions in order to back up the communications centers in Command & Control and Coordination Centers. By going to the areas in which communication has interrupted after the disaster with this vehicle which was redounded to Istanbul AFAD within the scope of ISMEP, we provided the essential basis for communication with public agecies' communication centers and the field. These vehicles are equipped with a generator, a camera system with day and night recording, UHF, VHF, HF/SSB, DMR digital radios, GSM, satellite phones and uplink systems. By means of the satellite connection; audio, data and imagery transfer can be made from the scene.

103.0 Afet FM
To provide continuous and up-to-date information from the first source to İstanbul residents in case of a disaster in İstanbul, investments have been made under İSMEP for Afet FM studios within Istanbul AFAD that is broadcasting on 103.0 MHz frequency. Mobile Radio Vehicle is equipped to backup broadcast studios in Command and Control Centers in case of a disaster and emergency.